Keynote Speaker Natasha Thomas
Harmonic Diversity: Embracing Our Common Ground, Honoring Our Differences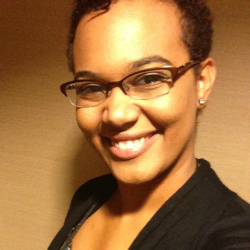 Natasha Thomas is a Board Certified Music Therapist and the Clinical Coordinator of Music Therapy at Loyola University New Orleans. She received her undergraduate degree in music therapy from the University of North Dakota (UND), holds a masters degree in special education (also from UND, with an emphasis on visual impairment), and is currently pursuing a PhD in expressive arts therapies from Lesley University in Cambridge, MA.
Natasha has served on the Midwest and Southeastern Regional Boards of the American Music Therapy Association (AMTA) in various committee positions, currently serving as the Southeastern representative on the Diversity & Multiculturalism Committee. Among her clinical interests, she is passionate about the cultural competency of music therapists and the ways in which the profession can most effectively be advocating for clients' human rights.
Natasha will be speaking on Friday, April 13th at 11:00 AM.